Let's join hands and together
we CAN make a difference
The world economy is challenging for many. Working men and women around the world are experiencing shrinking incomes and basic survival becomes increasingly difficult. The need for solar cookers and Solar Plus Solutions[i] is all the more real.

To address these needs, Solar Cookers International (SCI) will soon begin two exciting projects in Kisumu, Kenya.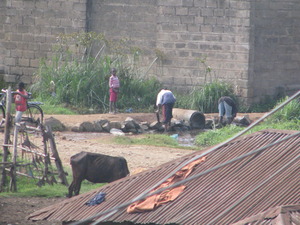 Obunga Slum, Kisumu

Located within Kisumu, Obunga Slum is one of the largest communities of people in the city with low levels of income. Approximately 50,000 people or roughly 8,500 families reside within Obunga Slum. The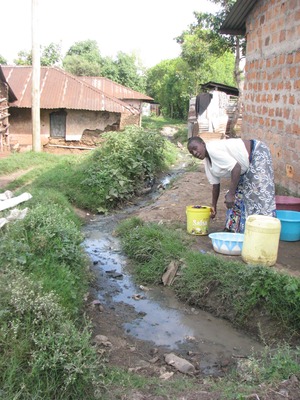 people are proud, hard working, and organized, seeking ways to improve their situation and address the needs that press in upon them.

High fuel costs for firewood and charcoal negatively affect overall income, and smoke from fires chokes the air.
Kibos Sugar Mill Labor Camp, Kisumu

Located on the outskirts of Kisumu, this labor camp currently houses 100 families - well over 500 people. In the next month 300 more families will move into new facilities built on the same site; a total of over 1500 people will reside in this labor camp.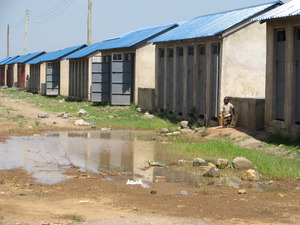 On the outskirts, the community is somewhat isolated. People are required to walk long distances to obtain food and fuel for cooking. Solar Plus Solutions is an ideal response to their unique problems.

Kibos Sugar Mill Management has invited SCI into the community to benefit the people. Everyone involved is excited as we look for ways to enhance their lives and provide opportunities for themselves and their children.
Solar Plus Solutions addresses the challenges of the people in Obunga Slum and Kibos Sugar Labor Camp. With zero emissions, solar cookers can help alleviate air pollution, slow deforestation and provide economic relief from the rising costs of fuel. The possibilities are many and Solar Plus Solutions is ready to go!
[i]
Solar Plus Solutions begins with use of a solar cooker whenever possible and adds the use of a heat retention basket and a fuel-efficient stove. Solar Plus – tomorrow's solution ready today.
---
Please join us as we begin these exciting projects that will make a difference in the lives of some of the neediest families on the planet.
You can mail a donation to: Solar Cookers International, 1919 21st Street, Ste 101, Sacramento, CA 95811 or make your donation online.